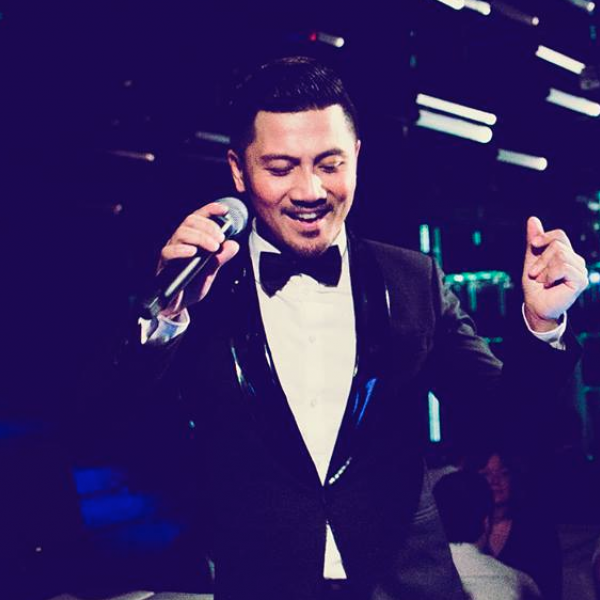 RODA - Soulful House Vocalist & DJ
Soulful House Vocalist & DJ
R O D A - Award Winning Recording Artist - Soulful House Vocalist & DJ
Gold records, World tours and releases on Major labels "RODA" is a young veteran of House & Soul.
As a powerhouse vocalist, R O D A takes DJ'ing to the next level with his inimitable vocal performances being the center point of his sets. Paired with a broad musical knowledge, it's not uncommon that R O D A has played 6 hours sets and filled venues in cities from New York, Berlin, Paris to Manila, while bringing his audience through a vast dynamic catalogue of feel good music, which spans from the more chill out and jazzy styles, to the classic vaults of disco and house, flavored with Afro- and Latin vibes, before peaking into deeper, darker and tech'ierstyles of house.
R O D A performs in the following constellations:
Solo: Live Vocals & DJ Sets (Chillout/Jazzy/Lounge, Disco House, Soulful, Afro/Latin, Tech House)
Duo: Live Vocal with Pianist or Guitarist (Jazz, Standards, Pop, Rnb/Soul)
A small selection of R O D A's vast musical repertoire...
House / Disco:
Fired Up
High On Love
I Want Your Love
Ooh La La (Deeper)
Rock The Boat
Rock With You
Saturday
Shake Your Body Down To The GroundShow Me Love
U Don't Even Know Me
Warning
You Make Me Feel (Migthy Real)
Standards / Jazz:
As Time Goes By
Cheek To Cheek
Every Breath You Take
Fly Me To The Moon
Home
I Want It That Way (Swing)
Lady Is A Tramp
LOVE
Misty
S'wonderfulSmile
Stand By MeSummertimeSunny
The Nearness Of You
What A Wonderful World
When I Fall In Love
You Are The Sunshine Of My Life
Pop / R'n'B:
All Night Long
Can't Stop The FeelingHuman Nature
If I Ain't Got You
Let's Stay Together
Love Yourself
Saving All My Love For YouSex On Fire
Sorry
Stay With Me
Use Somebody
RODA - Soulful House Vocalist & DJ Videos
R O D A - Live Vocals & DJ Set (House, Soulful, Afro:Latin, Tech House)
RODA - Ashford & Simpson Introducing R O D A
R O D A - Soulful : Jazzy : Lounge
RODA - Soulful House Vocalist & DJ Images