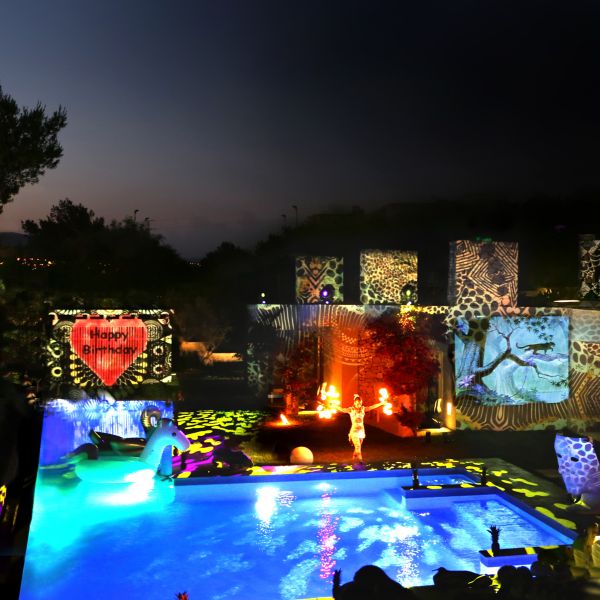 Light Art Projections
Creating Multi - Dimensional Worlds
Ibiza Light Art Projections
3D Stage Design - Outdoor Light Projection for Private & Corporate events.
Custom designed visual concepts tailored to your theme or product.
An unforgettable visual experience Ibiza Light Art Projections also offers live performances, DJs, Photography, Decoration and much more...
A global trendsetter, Ibiza Light Art Projections has transformed stages into multi dimensional worlds for private and corporate events since the 1980s. Utilizing the cutting edge of technology in creating visual dimensions Ibiza Video Mapping works with projections, LED, Fire and live performance.
Let Ibiza Light Art Projections turn your event into a magical mystical visual extravaganza!
Light Art Projections Video
Ibiza Light Art Projections
Light Art Projections Images