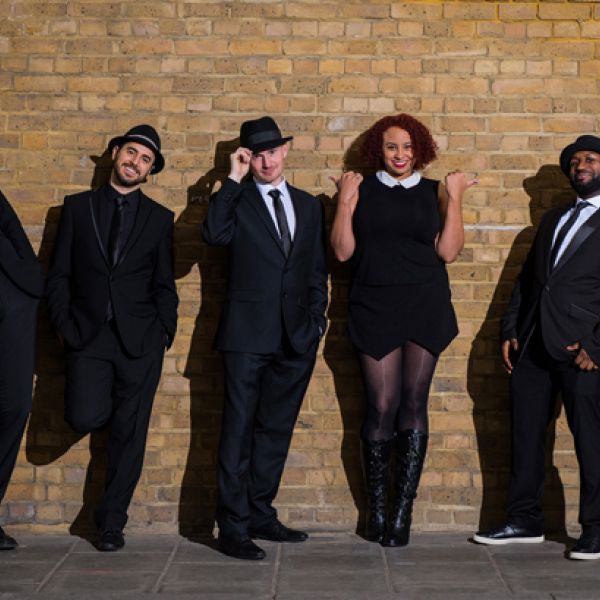 J*Star and the Fanatics
Soul, Pop, Dance, Party
J* Star and the Fanatics - Pop, Soul & Party
J* Star and the Fanatics are a party band guaranteed to explode onto your stage with unbridled energy and enthusiasm, fronted by the ridiculously talented Jaelee and boasting one of the largest repertoire's on the planet.
This band will get your celebration started with a bang and keep the dance floor shaking until the end of the night, if want your party to be the talk of the town; this is the band you need.
References: "These guys are excellent!" - Jude Law. Actor.
Availability :
Solo Piano
Duo - Piano and vocals
Trio - Piano/Guitar, Vox/Sax, Cajon/drum kit
6 piece standard line up: Six piece band consisting of Lead Vocals, 2 x Keyboards/Backing Vocals, Bass, Guitar and Drums.
Additional - Trumpet, Sax and Trombone. Percussionist.
Repertoire:
SOUNDS OF THE 50's & ROCK & ROLL
SOUNDS OF THE 60'S, 70'S & 80'S
MOTOWN
SOULFUL 60's & 70's
FUNKY DISCO SOUNDS OF THE 70'S
MICHAEL JACKSON
JAZZ-FUNK, RARE GROOVE
REGGAE
MODERN POP/R & B
COUNTRY
JAZZ & BLUES
FOLK
XMAS
J*Star and the Fanatics Videos
J*Star and the Fanatics Music:
J*Star and the Fanatics Images