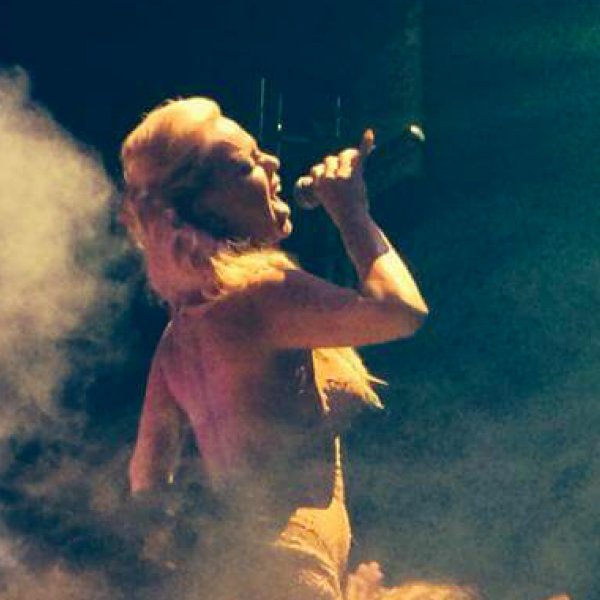 Ana & The Residence
House - Pop - Soul - Jazz
Ana & The Residence
Ana & The Residence - This versatile international line up of passionate professional Ibiza residents covers all the bases! Their lead vocalist is the Lovely and Talented Ana has performed in the following clubs, to name a few...Pacha (Las Palmas and Barcelona); Discotheque (Barcelona); Port of Prince (Salou); Bribon de la Habana (Almería); Sala Boss (Almería); Metropol (Múrcia); Tropical (Salou); Manhatan (Las Palmas); Blue Bay (Salou), Crisalis (Vendrell); City Hall (Salou); Penélope (Benidorm), Carpes del Cel (Roda de Bara); La Botellita (Sabadell), Excess (Lleida) Sutton (Barcelona), Farenheit (Barcelona), Hyde (Barcelona) and private shows such as the Katamaran Moonlight Nights (Port of Cambrils).
With a repertoire that covers Pop, Soul, Funk, Jazz, Bossa Nova and more Ana & The Residence is well prepared to entertain your guests from cocktails, through dinner and on to the dance floor!
Available solo, duo, vocals & piano to trio (vocals, piano, drums and triggered bass lines with percussion) up to quartet, this includes live bass - listen to some audio tracks below - up to a five or six piece band, actually the sky is the limit.
Pop, Soul & Amy
AINT NO MOUNTAIN HIGH ENOUGH
AINT NO SUNSHINE
AINT NOBODY
ALL NIGHT LONG
BACK TO BLACK
BILLIE JEAN
CELEBRATION
CHAIN OF FOOLS
CHERRY
CRAZY
DONT LOOK ANY FURTHER
FEEL LIKE MAKING LOVE
GEORGY PORGY
GRAPE VINE
HAPPY
I CANT STAND THE RAIN
I FEEL GOOD
I GOT NO ROOTS
I HEARD LIVE IS BLIND
I KEEP FORGETTING
I SHOT THE SHERIFF
I WANNA DANCE WITH SOMEBODY
I WILL SURVIVE
I WISH
IF I AIN'T GOT YOU
ISN'T SHE LOVELY
I'M EVERY WOMAN
I'M SO EXCITED
IS THIS LOVE
KILLING ME SOFTLY
LADIES NIGHT
LADY MARMALADE
LET THE MUSIC PLAY
LETS STAY TOGETHER
LIVING FOR THE CITY
LOCKED OUT OF HEAVEN
LONG TRAIN RUNNING
LOVELY DAY
MASTER BLASTER
NATURAL WOMAN
NEVER TOO MUCH
PEOPLE GET UP AND DRIVE YOUR FUNKY SOUL
PROUD MARY
PURPLE RAIN
REHAB
RESPECT
ROCK STEADY
ROCK WITH YOU
SEPTEMBER
SEX MACHINE
SEX ON FIRE (KINGS OF LEON)
SHACKLES
SHAKE YOUR BODY DOWN TO THE GROUND
SIGNED SEALED DELIVERED
SUNNY
SUPERSTITION
TAKE THE BOX
TELL ME SOMETHING GOOD
THINK
TREASURE
UPTOWN FUNK
USE ME
VALERIE
WHAT IT IS
YOU KNOW I'M NO GOOD
Jazz
ALL BLUES
ALL OF ME
ANGEL EYES
A NIGHT IN TUNESIA
AUTUMN LEAVES
BEAUTIFUL LOVE
BLACK COFFEE
BLACK ORPHEUS
BLUE BOSSA
BYE BYE BLACKBIRD
CANTALOUPE ISLAND
CORCOVADO
DINDI
DON'T GET AROUND MUCH ANYMORE
EAST OF THE SUN
ENGLISHMAN IN NY
FEEL LIKE MAKING LOVE
FLY ME TO THE MOON
GEORGIA
GEORGIA
HOW INSENSITIVE
I CAN´T GIVE YOU ANYTHING BUT LOVE
I CAN´T HELP IT
IPENEMA
JUST THE WAY YOU ARE
KILLER JOE
KILLING ME SOFTLY
MACK THE KNIFE
MISTY
MY FUNNY VALENTINE
MY ROMANCE
NARDIS
NIGHT AND DAY
ON BROADWAY
ONE NOTE SAMBA
ORNITHOLOGY
OUR LOVE IS HERE TO STAY
ROUND MIDNIGHT
ROUTE 66
ROXANNE
SAVE YOUR LOVE FOR ME
SINCE I FELL FOR YOU
SOMEDAY MY PRINCE WILL COME
SONG FOR MY FATHER
SO WHAT
SO WHAT
STORMY WEATHER
SUMMER TIME
TAKE FIVE
TAKE THE A TRAIN
THE LADY IS A TRAMP
THE MAN I LOVE
THERE IS NO GREATER LOVE
THERE WILL NEVER BE ANOTHER YOU
WELL YOU NEED´NT
WHAT A DIFFERENCE A DAY MAKES
WHAT IS THIS THING CALLED LOVE
YOU AND THE NIGHT AND THE MUSIC
Bossa Nova, Brazilian & Samba
- Desafinado
- Flor De Ly's
- Besame Mucho
Ana & The Residence Videos
Ana & The Residence Music:
Ana & The Residence Images