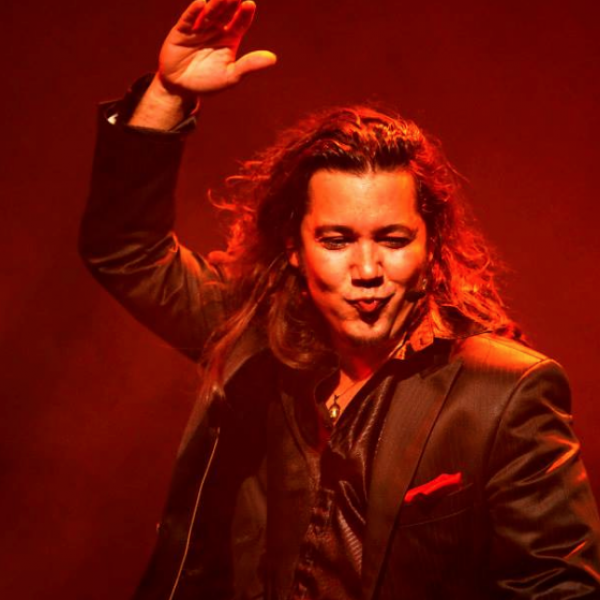 Balaeric Latin Cubano
Cuban - Latin - Spanish - International
Balaeric Latin Cubano - Cuban - Latin - Spanish – International
Guitar player, Singer and Entertainer, "Balaeric Latin Cubano" brings authentic Cuban music to Europe and the world.
His more danceable repertoire includes Salsa, Merengue,Caribbean music and more.
"Balaeric Latin Cubano" is available solo, duo with half playback from chillout to full party tracks and with his trio to a full band with dancers!
Latin International Standards
Quizás, Quizás
Sway
All Of Me (john legend)
Dont Worry be Happy
I feel Good
Besame mucho
Summertime
Hey Jude
Roxanne
Billy Jean
All of me Caravan
Girl from Ipanema (portugués) Corcovado (portugués)
King of the Road
Shape of my Heart (Sting/D.Miller) Take the "A" Train (English/Español) Aint no sunshine (English/Español) Remember (Badeya)
Black Orfeus (Español)
Unchained Melody (English)
L.O.V.E (English)
Time after Time (Español)
Ruby Ruby Baby (English)
Weddings Ceremonies (Guitar&Vocal)
Perfect ( Ed Sheeran)
Shape of You ( Ed Sheeran) How long will i love you Perfect Day
Love is in the air
L.O.V.E
All of me (John Legend)
Every Breath you take (sting) Birds and The Bees Somewhere over the Rainbow Wonderful world
Here comes the Sun
Latin Cuban/ Buena Vista
GUANTANAMERA OYECOMO VA BAILANDO
EL CARNAVAL
SON DE LA LOMA CHAN CHAN
RICO VACILON COLEGIALA BAMBOLEO BONITO Y SABROSO EL MANICERO VEINTE AÑOS
DOS GARDENIAS
CAMINO POR VEREDA BAJAYTAPA
SILENCIO
EL CARRETERO
LAGRIMAS NEGRAS
LOS TAMALITOS DE OLGA GUAJIRA CON TUMBAO DANZÒN MEDLEY
MARIETA
EL BODEGUERO
ECHALE SALSITA
BESO DISCRETO
EL PUERCO Y LA YUCA
EL CUARTO DE TULA
AY CANDELA
QUE MANERA DE QUERERTE COLEGIALA
WOMAN DEL CALLAO BAILA MORENA
BAMBOLEO
BAILAME
Instrumental pieces
Cannon in D (Pachebel) Leyenda (I.Albeniz)
Capricho Arabe (F.Tárrega) Aranjuez (Adaggio) J.Rodrigo Adelita (F.Tárrega)
Marieta (F.Tárrega)
Serenata Española (J.Malats) Romance (Anónimo)
Guajira a mi madre (N.Rojas)
One note Samba (A.Jobim) Corcovado (Jobim)
All the things you are
Shape of my Heart (Sting/D.Miller) Field of Gold (Sting/D.Miller) Spanish Flair
Dolor universal (A.G.Gil)
Quizás, Quizás, Quizás
Besame mucho
Yesterday
Thousand years
Black orfeus
Girl from Ipanema
Balaeric Latin Cubano Videos
Balaeric Latin Cubano Music:
Balaeric Latin Cubano Images