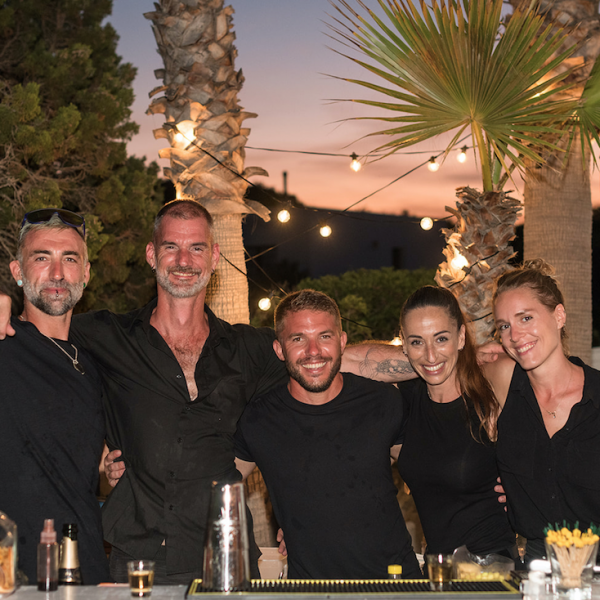 Ibiza Bespoke Bar Services
An Intimate Drinking Experience
Ibiza Bespoke Bar Services
Ibiza Bespoke Bar Services have been creating mobile and pop-up bars for over six years serving private parties, weddings, birthdays and more. With a combined experience from our team all over the scope of hospitality, we ensure a professional, reliable and bespoke service to cater to all the various needs and desires of our guests.
We feature bespoke menus, remixes of the classics and a lot of time infusing, tasting and perfecting tailor-made cocktails. Our team of professional bartenders and front of house are here to make your event unforgettable.
We have a range of bars to choose from and one to suit every occasion. It is very important that the drinks are always flowing and the glasses always topped up. We look forward to serving you this summer, get in contact with us now to make a reservation.
"Working with Mark was an absolute delight. He is incredibly passionate about his craft and it shows in everything he delivers and transfers directly to his talented team. They were tasked to create a unique bar experience for our wedding guests and listened exactly to what we wanted. Providing a fluent concept for our guests, it was meticulous from the very start of the day to the end. This included fusing two cultures together through expert mixology, complete with custom made and specialist cocktails.

The flavour profiles perfectly complimented each part of the wedding and were matched with the food that was served to create a memorable day which people still talk about. We cannot recommend the Boutique team highly enough! From the presentation through to delivery and even to the bar design itself this met our exact needs. Thank you for making our wedding so exceptional and being an active part in the production. Our island family and friends from afar are all blown away by the creative energy of everyone involved."
Ibiza Bespoke Bar Services Images