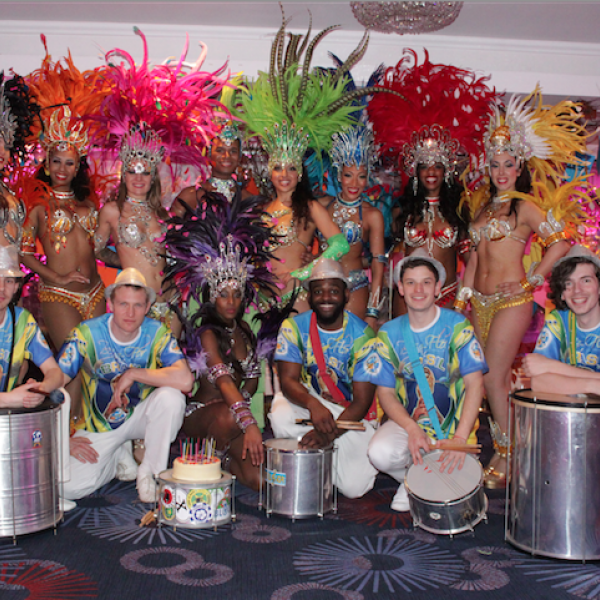 Ibiza Brazilian Band
Brazilian Samba & Funk
Ibiza Brazilian Band
Known as THE premier Brazilian Samba Percussion band, with a repertoire beginning with authentic Rio Samba and expanding into salsa, soca, reggae, funk, and hip hop with the same passion and energy. Drummers, singers, guitars, horns and dancers combine into a unique Carnival spectacle which can extend to over 20 performers.

The Ibiza Brazilian Band have graced the stage at the famous Circo Voador in Rio De Janeiro, playing with the world renowned samba Bateria Monobloco. Back at home we have played every big festival from Glastonbury to Notting Hill Carnival, as well as being invited to play for Royalty and exclusive private events.

The Ibiza Brazilian Band musicians are extremely versatile and band sizes can range from a simple trio playing classy Bossa Nova music in the background, to a 6-8 piece party band fusing Brazilian carnival music with other styles and Western music, up to a full Brazilian Bateria of 20 musicians.
Ibiza Brazilian Band Video
Ibiza Brazilian Band Music:
Ibiza Brazilian Band Images