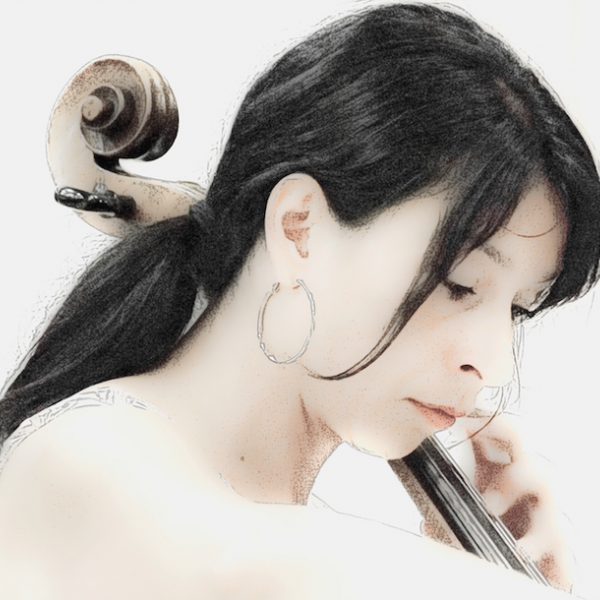 Cello - Susane Rose
Chillout Lounge. - Classical, Jazz, Tango, Bossa, Pop, Deep House
Cello - Susane Rose
From Classical to House and everything in between.
Her musical style is a new creation of Cello and Electronic Music live Performance. Her sensitivity, elegenence and Groovy Cello Melodies fuse perfectly with Chillout, Lounge, Ethnic Deep House and electronic sounds. Let Susane transport you and your guests to her world of melody, harmony and groovy beats.
As a soloist, duo, trio and as a member of several symphony orchestras, Susane has performed classical, modern and popular music in concerts throughout Europe (Germany, Spain, Hungary, Belgium, Romania, Italy and France).
Susane is available for ceremonies, cocktails, parties - solo, duet, trio or quartet with DJ or with Fire-Led-Dance Show.
Classic repertoire solo or with Piano:
J.S.BACH: SUITES FOR CELLO SOLO (PRELUDIUM!,SARABANDE ,GIGUE,BOUREE.....)
J.S.BACH: AIR
SCHUBERT: AVE MARIA
F.KREISLER: LIEBESLEID
SAINT SAENS: THE SWAN OF KARNEVAL OF THE ANIMALS
SCHUMANN: TRÄUMEREI
BRAHMS: HUNGARIAN DANCE
MONTI: CSARDAS
MASSENET: MEDITACION
VIVALDI: SONATAS
FAURÉ: ELEGIE
MENEDELSSOH: WEDDINGMARSCH
PABLO CASALS: THE BIRDSONG
FELLINI: LA VITA ES BELLA
LUCIO DALLA: CARUSO
PHANTOM OF THE OPERA:
THINK OF ME
ALL I ASK OF YOU
Air on a G String - BachAmélie: La Valse d' Amélie - TiersenAve Maria - SchubertCanon in D - PachelbelFlower Duet - LakméGabriel's Oboe - MorriconeI Giorni - EinaudiJesu Meine Freude - BachNessun DormaPor Una Cabeza/ Shall We TangoThe Piano: The Heart Asks Pleasure First - NymanThe Swan - Saint-SaënsUna Mattina - EinaudiWachet Auf - BachWedding March - MendelssohnWedding March - Wagner
Jazz, Musical,Pop, Ethnic (SOLO AND WITH PIANO)
BEAUTIFUL WORLD
BLACK ORPHEUS
MY FAVOURITE THINGS
BESAME MUCHO
IN A SENTIMENTAL MOOD
LIBERTANGO
NOSTALGIA
SUMMERTIME
GLOOMY SUNDAY
PHANTOM OF THE OPERA
SOMEWHERE OVER THE RAINBOW
AUTMN LEAVES
CHEEK TO CHEEK
ALICE IN WONDERLAND
HAVANNAGILA
STING :SHAPE OF MY HEART
FRAGILE
HOW INSESITIVE
FLY ME TO THE MOON
SWEET GEORGIA BROWN
GEORGIA
THEME OF SCHINDLERS LIST
THE NEARNESS OF YOU
BLUE BOSSA
DUST IN THE WIND
AS TIME GOES BY
ALL IN LOVE IS FAIR
MISTY
LA VIE EN ROSE
SOMETHING STUPID
YESTERDAY
THESE FOOLISH THINGS
BYE BYE BLACKBIRD
Cello - Susane Rose Videos
Ibiza Cello Pizzicato on The Rocks
Cello - Percussion- Guitar & Vocals
Cello - Susane Rose Music:
Cello - Susane Rose Images