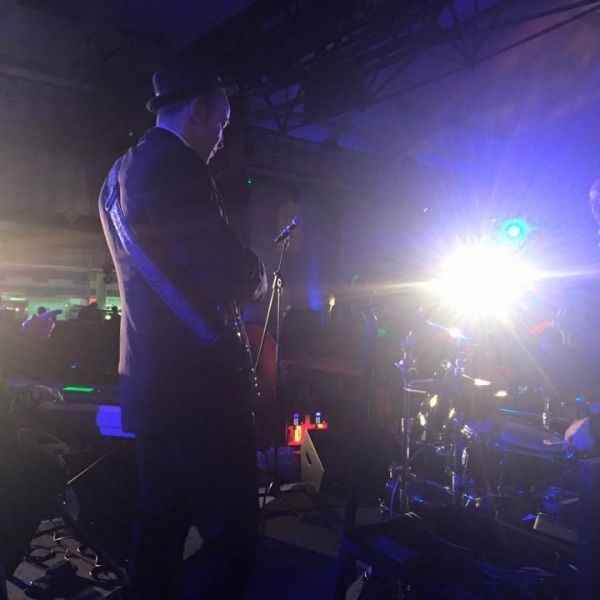 Brooklyn Bridge Jazz Lounge
Funky Jazz & Standards
Brooklyn Bridge Jazz Lounge - Funky Jazz & Standards
Brooklyn Bridge Jazz Lounge offers a variety of high end musical possibilities: Swing, Bossa Nova, Funky Chilled Out arrangements of Pop & Soul or Unplugged to enhance every aspect of your Gala evening; from the arrival of the guests, through dinner and on to a dazzling after dinner concert designed to propel your guests into full swing.
This band is made up of only the finest musicians and singers.
The rhythm section of BROOKLYN BRIDGE offers Swing, Bossa Nova and Funky Chilled Out arrangements of Pop & Soul with your choice of vocalist, from Jazz Soul Diva's to the Swinging angelic vocal stylings of Vio from The Vio Trio.
Brooklyn Bridge Jazz Lounge - The Band
Pianist, Helmut Bruger, is one of the unsung heroes of contemporary Jazz. Already, aged 6, his hands were laying steady on the piano. Inspired by the music of Bill Evans and Herbie Hancock, Helmut Bruger gives a life to Jazz standards that only a very few can. From 1988 till 1991 Bruger studied at the renowned 'Berklee College of Music', Boston, USA and performed regularly on stage with Jazz greats like Roy Hargrove, Anthony Hart and Matthew Garrison.

On bass, Adam Lenox, a disciplined master musician, is the creative head of the Brooklyn Bridge Jazz Lounge. His uncanny ability to make an electric bass swing with a unique acoustic quality, is the signature sound of the Jazz Lounge.

Drummer, Kai Schönburg, made his mark in the German 'Bundesjazzorchester' under conductor, Peter Herbolzheimer, and is today a versatile swinging musician. His accomplished rhythm design gives the Brooklyn Bridge Jazz Lounge its unmistakable groove.
Lead guitarist, Rob Dietze, has performed or recorded with Jim Pepper, Andre Lewis, Don Freeman, George Greene, Del Davis, Peter Gorski and Stevie Woods.
Vocals
Brooklyn Bridge Jazz Lounge works with a list of highly accomplished Jazz vocalists - selecting the perfect act for any given event.
Song List
ALL BLUES
BEAUTIFUL
BLACKBIRD
CANTALOPE ISLAND
CANT GET YOU OUTTA MY HEAD
DANCING IN THE RHYTHM
DON'T LOOK ANY FURTHER
FIRE
FUNNY VALENTINE
GEORGY PORGY
GET HERE
I DON'T KNOW WHY DIDN'T COME
IF I AINT GOT YOU
INNER CITY BLUES
I'VE GOT YOU UNDER MY SKIN
JOY AND PAIN
KILLING ME SOFTLY
KNOCKS ME OFF MY FEET
LATELY
LOVELY DAY
LUSH LIFE
MASQUERADE
MERCY
MISTY
MOODYS MOOD
MY FUNNY VALENTINE
MY LOVE LOVE IS YOUR LOVE
ON AND ON
ROUTE 66 G
SO WHAT
SUMMERTIME
SUPER DUPER
THE LOOK OF LOVE
UNTIL YOU COME BACK TO ME
USE ME UP
USE ME UP
VIDEO SONG
WALKING ON SUNSHINE
WERE ALWAYS ON MY MIND
WHATS GOIN ON
Brooklyn Bridge Jazz Lounge Music:
Brooklyn Bridge Jazz Lounge Images