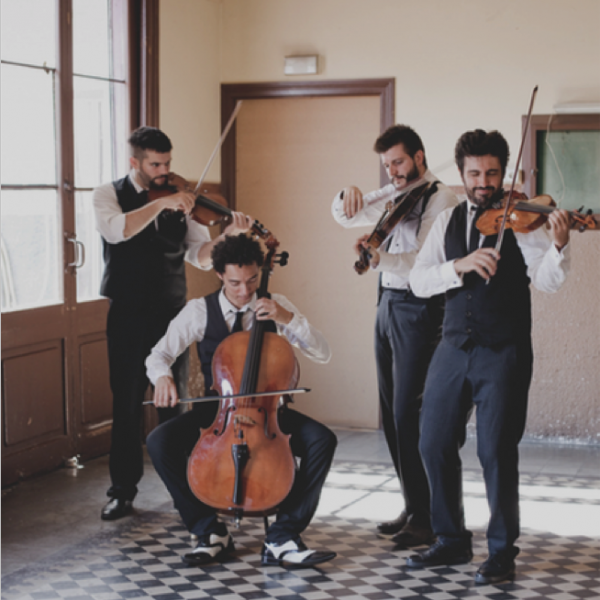 Mainland String Quartet
Classical - Modern - Improvisation - Energy
Mainland String Quartet
Based on mainland Spain, the Mainland String Quartet plays Pop, Soul, Rock, Classical and more!
We are a string quartet, composing and interpreting modern music while giving pride of place to improvisation in our pieces. With our different origins, cultures and musical tastes, we have been inspired by Jazz, Funk, Cuban Son and Flamenco, to develop our own, increasingly recognisable style. Our music aims to raise the audience's energy levels and encourage them to join us in having fun.
Available from Soloist to Quartet.
Mainland String Quartet Videos
Mainland Strings - Pop & Rock Covers
Mainland Strings - Step Up
Mainland Strings - Funk & Pop
Mainland String Quartet Images