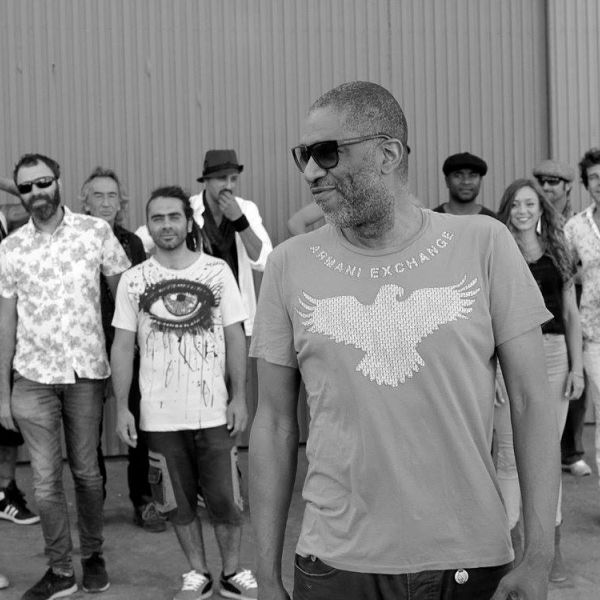 Ibiza Funk Collective
The Sound To Fit All Needs
The Ibiza Funk Collective has played from KM5, Ushuaia, Heart to Pacha under the musical directorship of an international Producer who's gigged with the likes of Paul Weller, The Brand New Heavies, Nightmares on Wax, Mica Paris and Bros to name a few...
The Collective members include a vast range of native instrumentalists including multiple keyboardists, drums, strings, horns and ethnic percussion.
Available as solo, duo, trio or with full band.
The Ibiza Funk Collective offer a wide selection of musical genre´s. They are extremely versatile and capable of tailoring each event to the specific clients' musical tastes. If you don't find what you are looking for in the following repertoire please let us know what it is that you would like...
Ibiza Funk Collective R&B

Creep (TLC)
U Know What's Up (Donell Jones)
Right Here (SWV)
If you love me (Brown Stone)
Weekend (Kenny lattimore)
Lets Stay Together (Al Green)
For The Love Of You (Isley Brothers)
Falling (Alicia Keys)
Get It On (Marvin Gaye)

Ibiza Funk Collective Mash Up

Brick In The Wall (Pink Floyd)
Sweet Dreams (Eurythmics)
Sign Your Name (Terrance Trent Darby)
Good Times (Chic)
Another One Bites The Dust (Queen)
Sexual Healing (Marvin Gaye)
Don't Leave Me This Way (Communards)
Respect (Aretha Franklin)
Ibiza Funk Collective Wedding Songs
LET'S STAY TOGETHER - AL GREEN
ALL OF ME - JOHN LEGEND
FOR THE LOVE OF YOU - ISLEY BROTHERS
YOUR LOVE IS KING - SADE
ALWAYS AND FOREVER - HEATWAVE
FALLING - ALICIA KEYS
FOR ONCE IN MY LIFE - STEVIE WONDER
YOUR THE FIRST, THE LAST, MY EVERYTHING-BARRY WHITE
LETS GET IT ON.- MARVIN GAYE
ONLY LOVE - BEN HOWARD
I WONT LET YOU GO - ASTON VILLA
I GOT YOU - JACK JOHNSON
Ibiza Funk Collective Videos
Ibiza Funk Collective Music:
Ibiza Funk Collective Images